This is the time of year when the delight of giving is on full display. No matter the culture, families exchange holiday gifts and donate to their communities to ensure those less fortunate are also able to celebrate.
At Maple Bear, however, we believe it is just as critical that our students learn that giving back is an important activity, one that needs to be practised year round.
"Our children are lucky enough to have parents who see the value of a bilingual education and can afford to provide it for them," says Robin Pascoe, Vice-President, Corporate Communications and Social Impact for Maple Bear Global Schools.
"That heightens our responsibility as educators to ensure those children—whom we believe will one day be the future leaders of their countries—have a strong sense of social justice and learn how to engage in active citizenship," says Pascoe pointing out that the education sector lends itself to having significant social impact and purpose.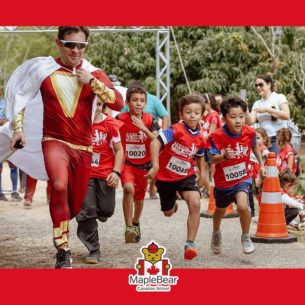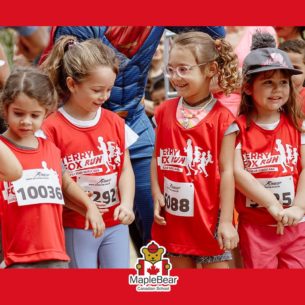 With the support of Maple Bear Global Schools, students in Brazil, Singapore and Vietnam have embraced Canadian hero and icon Terry Fox and his legacy of raising money for cancer research through annual 'runs for hope' and family day events including a Canadian Thanksgiving. In 2019, events from those three countries alone raised over $175K Can.
"We chose to work with the Vancouver-based Terry Fox Foundation to instill our 'joy of giving back' ethos for multiple reasons but ultimately because cancer knows no borders and impacts everyone around the world," explains Pascoe.
"In 2018 we took Terry's brother Darrell to Brazil to address Maple Bear owners, and he was welcomed enthusiastically by students in Brasilia and Sao Paulo."
Maple Bear faculty member Donna Ward—herself a cancer survivor—worked with staff and students at Maple Bear Maceio, Brazil on planning their Terry Fox event in 2018.
"Through their fund-raising events, students have shown generosity, courage, compassion, empathy and resilience—the important character traits exemplified by Terry Fox," she says.
(Be sure to read the story which follows by our first special social impact correspondent about her entrepreneurial fundraising for Terry Fox at Maple Bear Maceio.) 
While Maple Bear wants to create a strong sense of global citizenship in students, it is their local communities which must come first, according to Pascoe. That's why other local activities, like the environmental awareness campaign launched by Maple Bear South Asia this year, are also very important for students.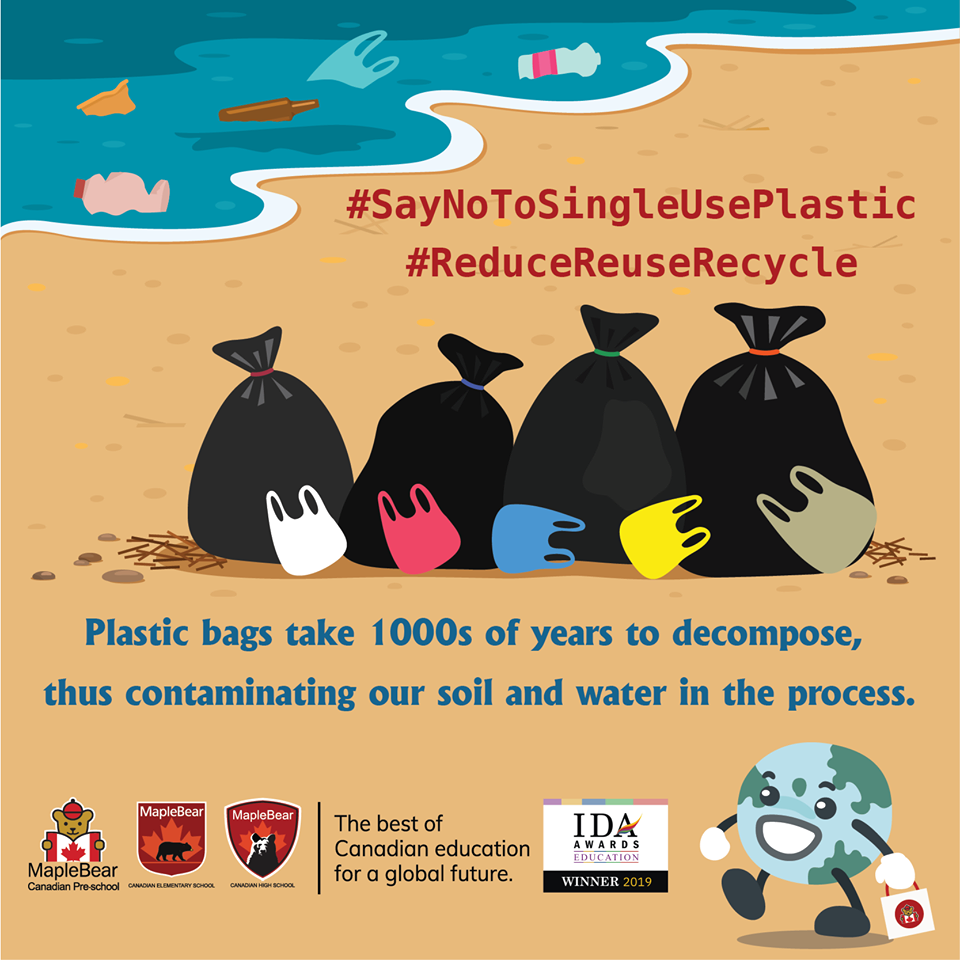 "Fortunately, at Maple Bear, we can draw on the diversity of our students, teachers, owners and parents for support in our efforts at having a social impact in the countries in which we operate," says Pascoe.
Strategic community investment, while certainly a goal of any business today wanting to make a difference, is not the entire story.
Says Pascoe: "Teaching students the joy of giving back is simply the right thing to do."
—
Making "Sweet Smell" Perfume to Raise Money for Terry Fox
by Maria Clara De Melo Mitomari, Grade 2 student at Maple Bear Maceio, Brazil
Special "Social Impact Correspondent"
When I heard about the Terry Fox fundraiser in our school, I waited for my mom to get back from work to ask her how to make perfume to sell and raise money. She got very excited when I told her the purpose of the perfume and she helped me a lot.
We came up with the idea of making the perfume and to make a video about it to put on Instagram, WhatsApp and social media so we could reach a lot of people.
When we made our first batch, we had to wait for 15 days for it to be ready. As we waited, we worked on the logo, and the name. My mom wanted to make the video to advertise right away but I wanted to wait for the final product to be ready with the name and the logo, so we waited. We decided on a name in English: Sweet Smell.
After I drew the logo, my mom took it to make the stickers to put on the containers. We also created symbols that represented the fragrance of each perfume.
We sold all the perfume in less than a week! We needed to make more and so we did and our second batch sold out too!
We donated all the money to a group called "Sopro do Bem" that helps children with cancer here in Maceio. This group need school supplies and other resources to help their program so we used the money to help them. We delivered the supplies in a hospital in the end of the year party.
On the day of our Terry Fox event at Maple Bear Maceio, we raised R$ 640,00 from perfume sales which was donated together with our school successfully raised: a total of R$ 13.018,00.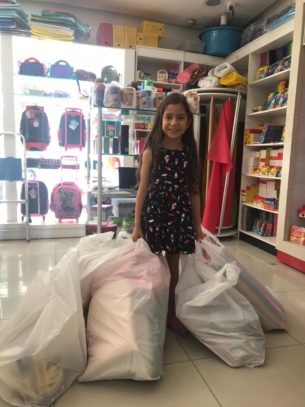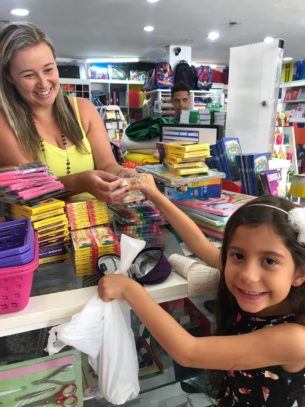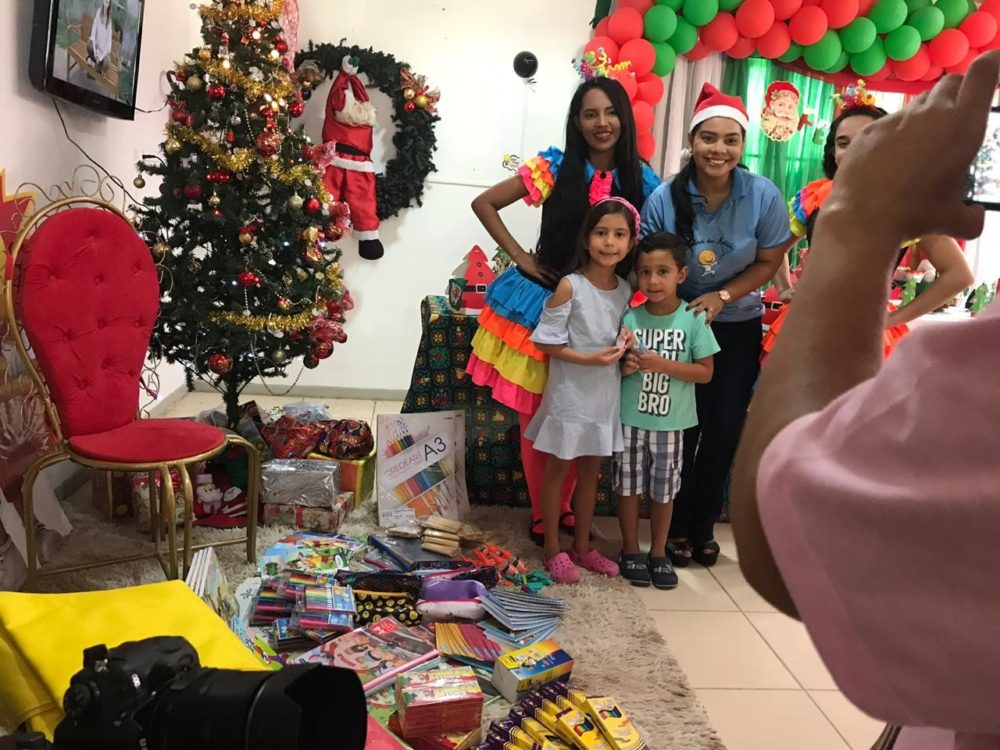 —